Rally Day was indeed a celebration of the ministries that make us a "community of believers." After icebreaker questions, each table was given a lovely bag of random fun items that contained all we needed to create an infomercial about the ministry team that was highlighted at the table. There was lots of creativity and fun all around as each table presented their infomercial based on the accompanying scripture. Check out these highlights!
Let the infomercials begin!

Communications created "bloggie" who was committed to taking in all
information with all 5 senses just as God created us to do.
Presbyterian Women were interviewed by our very own "Katie C." in
regards to the things they did throughout the year
Finance and Stewardship reminded us that it was possible
to have too much money and to give it to the church!
Administrative and Personnel reminded us of what a great
place St. Andrew's is to work
Evangelism and Fellowship reminds us that it is about bringing people in
and following up when they are ill.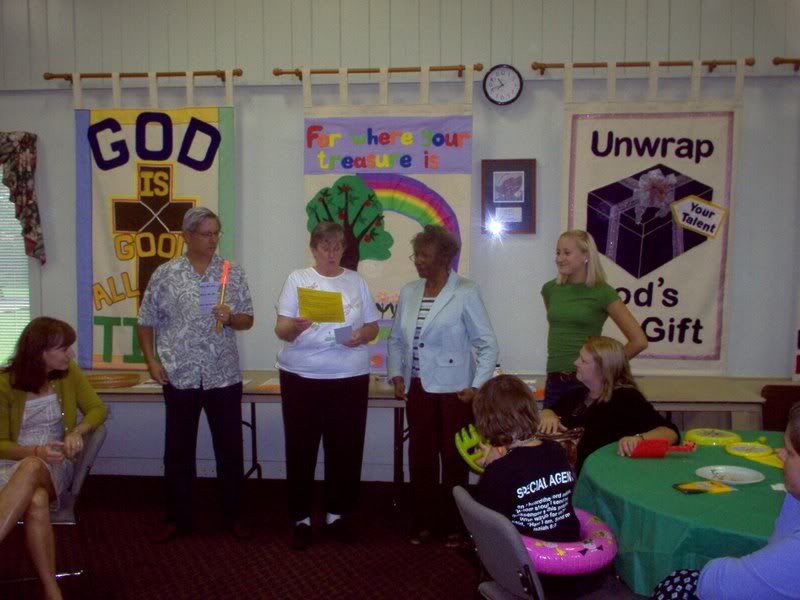 Mission reminds us that there is lots of
work to do in our very own community!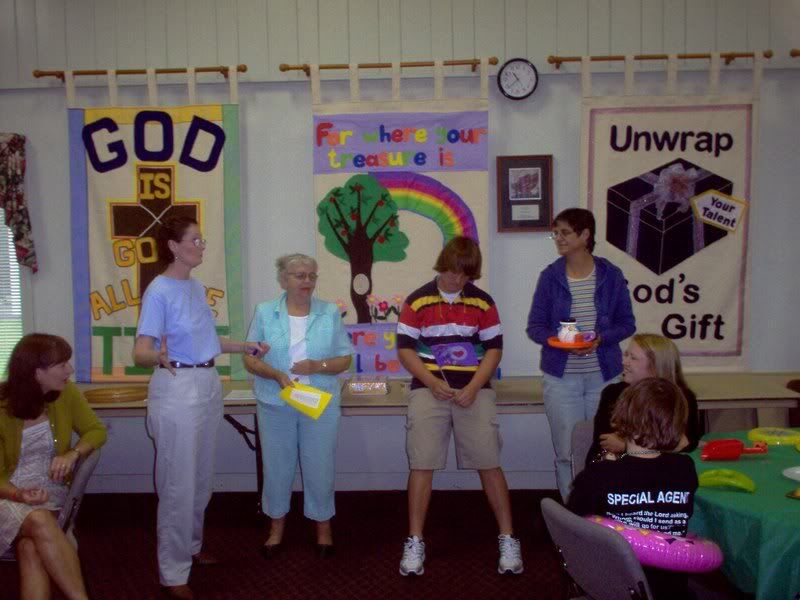 Worship reminded us of the meaning and
importance of the sacraments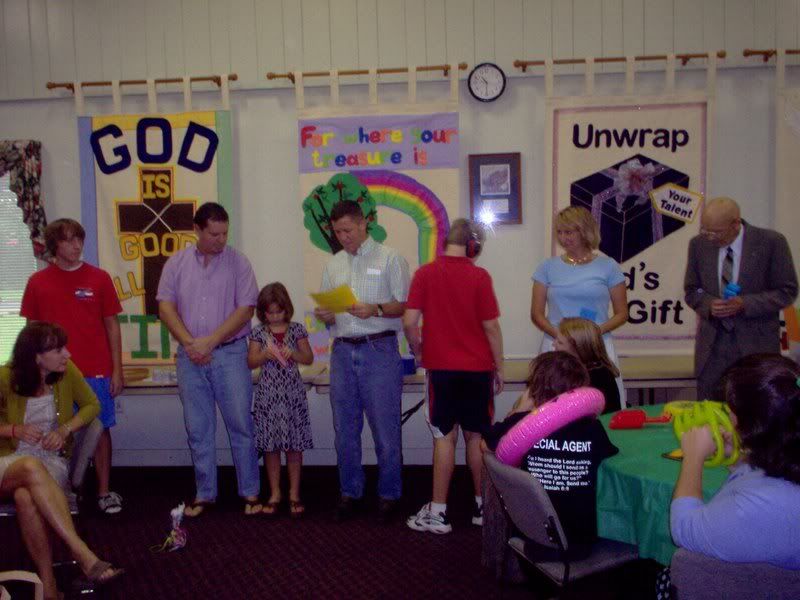 Building and Grounds reminded usof all the work that
will be done right at St. Andrew's in the very near future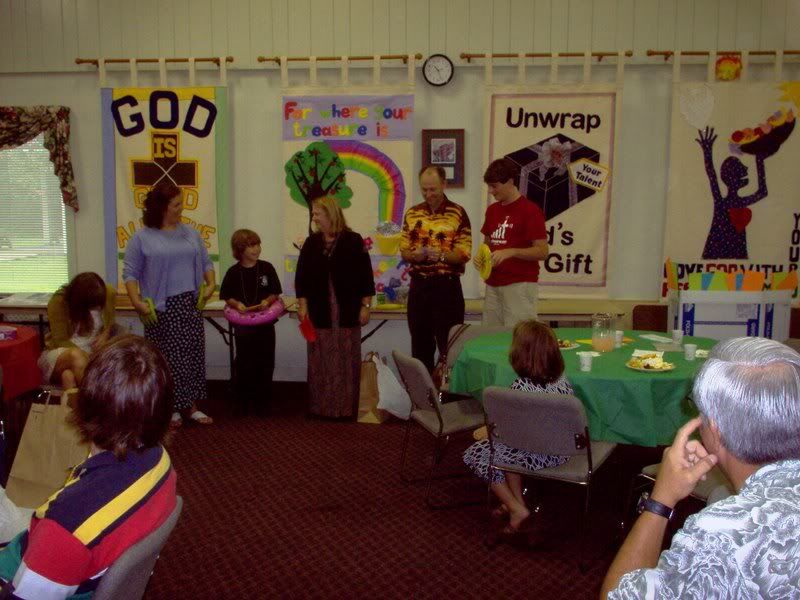 Christian Education reminds us that we needed
to be attending Bible study..we needed to be there or be square!
After worship we have a great Labor Day dinner
in the Fellowship Hall.
The main point of all this fun was that there is room on every ministry team for anyone who would like to help. All you have to do is let any session member know or any member of the ministry team you are interested in. There is a little form you can fill out expressing your interest. You can complete it and turn it in on Sunday in the collection plate.

Every team needs more members so now is the time to jump on board! Everyone is welcome.

~BUILD FAITH~~NURTURE HOPE~~SHARE GOD'S LOVE~